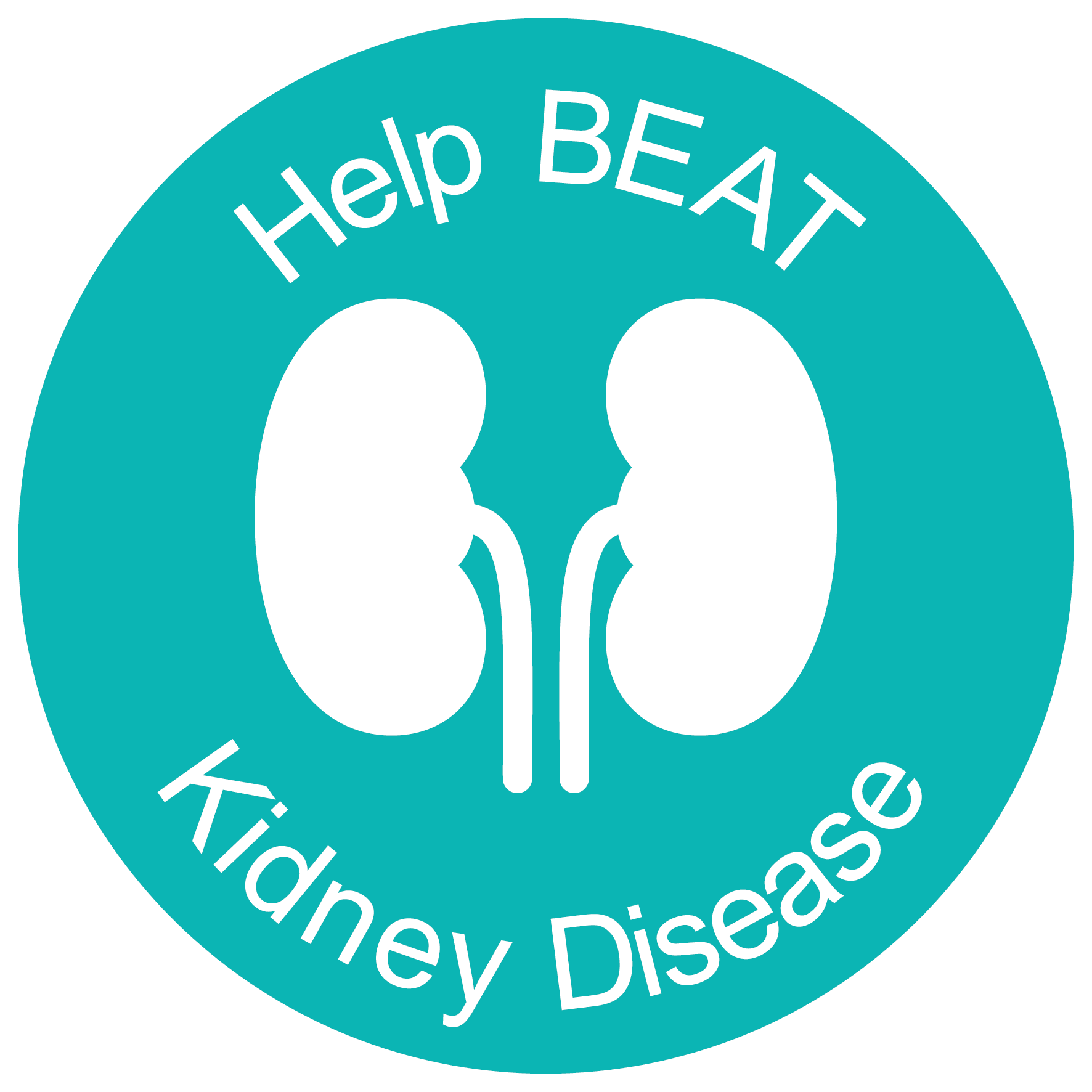 About Help BEAT Kidney Disease 
Help BEAT Kidney Disease encourages people who live in and around Greater Manchester and who have chronic kidney disease (CKD), are on dialysis or have other kidney conditions to take part in research studies.
Kidney disease is one of the health conditions in the Research for the Future campaign (alongside diabetes, heart disease and respiratory disease).
Research for the Future is a NHS campaign to encourage people to get more involved with local health research opportunities. Find out more.
Take a look at our one minute promotional video here 
About Kidney Disease
The kidneys carry out many important functions in the body. They remove excess water and waste, regulate blood pressure, make red blood cells and maintain bone health.
There are two main types of kidney disease, chronic kidney disease (CKD) and acute kidney injury (AKI).
CKD is a common long term condition where the kidneys don't work as they should. The term 'renal disease' can also be used to describe any disease affecting the kidneys. Approximately 8% of the adult UK population have CKD, with black, Asian and other minority ethnic communities at highest risk of developing the condition.
AKI is when there is sudden damage to the kidneys, usually caused by another serious illness. Damage can range from minor loss of kidney function to complete kidney failure.
Kidney disease is often associated with getting older. It can also be caused as a result of other conditions including diabetes, high blood pressure or nephritis (inflammation due to infections or autoimmune conditions) as well as other rare causes. Find out more about kidney disease and how to manage it on the Kidney Care UK website.
If you are interested in finding out how you can take part in kidney research studies join Help BEAT Kidney Disease. By signing up you could help to improve future generations' healthcare.
Joining Help BEAT Kidney Disease
Joining Help BEAT Kidney Disease is free. When you sign up, we will ask you for your contact details and what kidney condition you have. We will explain the different types of research and you can tell us which of these you are interested in.
It is always your decision whether you take part in any research we tell you about. Your participation is completely voluntary and you can withdraw from a study or from the Research for the Future database at any time without it affecting the care you receive.
Any information you provide is stored on a secure NHS database kept in accordance with the General Data Protection Regulation (GDPR) and Data Protection Act (2018).  Only the Research for the Future team have access to it.  Your details will never be passed to anyone else.
Help us improve care and treatments and sign up to Help BEAT Kidney Disease.