What are the different types of research?
We have lots of different types of research that you can take part in, including questionnaires, focus groups and trials of new treatments.
We match people using the information provided at registration.  When suitable opportunities arise, we will contact you to let you know what the research is about, where it is taking place, what is involved and how you can take part.
We never pass your details to the researchers. It is always your decision whether to take part in any research we tell you about.  The usual care you receive from your healthcare team will never be affected by your decision.
Some studies may be looking for people that have certain characteristics, for example, a particular medical history or are currently taking certain medications.  These are known as 'inclusion criteria' and are important to make sure the study produces the best possible results.  When we contact you about a study, we will let you know about any inclusion criteria, please look at this carefully so that you can decide if you may be suitable.
Sometimes a research team may need to contact your GP for additional information or results; they will always ask your permission to do this.
Taking part in any research is completely voluntary. You can withdraw from a study or leave Research for the Future at any time without it affecting your current care and treatment.
We offer the following types of research opportunities:
Questionnaire
You will receive a questionnaire via email and you will be asked to go to a website and answer some questions. Alternatively, the questionnaire will be sent to you by post. You will need to fill it in and return it in the envelope provided.
Telephone Interview
A researcher will make a telephone appointment with you. You will be asked questions over the phone about a particular aspect of your health condition.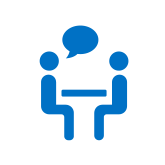 Face to Face Interview
The researcher will arrange an appointment with you to ask you some questions. The meeting could take place at a community or hospital clinic or at one of the university campuses.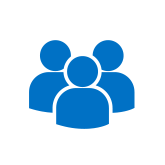 Focus Group
The researcher arranges to meet a small group of people together to ask questions on a particular topic. You will be able to give your opinion and discuss the topic with other people in the group as well as the researcher.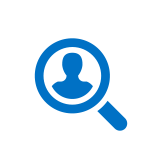 Observational Study
This research looks at results or records from large numbers of people to see if there are any links between your health condition and things such as family history, blood or results. You may also be asked some questions. Observational studies do not involve you testing any medical equipment, tablets or medicines.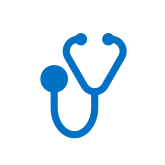 Clinical Trial – Testing Medical Equipment
You are asked to test a piece of medical equipment and give your opinion on it. This could be a blood pressure monitor, inhaler, a blood glucose meter, smartphone app or other piece of medical equipment used to monitor an aspect of your health condition.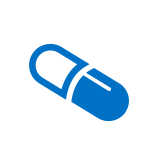 Clinical Trial – Existing Treatments
You will be asked to take a treatment (tablet or medicine) that is already available on prescription, but is being looked at again regarding the best way to use it. For example, the best dose to use or best time of day to take it.  An existing treatment could also include taking part in a dietary or activity programme which is currently recommended by healthcare professionals.
Clinical Trial – New Treatments
You will be asked to take a treatment (tablet or medicine) that is not yet available for doctors to prescribe. The treatment will have been successfully tested in the laboratory and on healthy volunteers. It is now ready to be tested on people with your health condition.  A new treatment could also include taking part in a dietary or activity programme which does not currently form part of lifestyle recommendations by healthcare professionals.